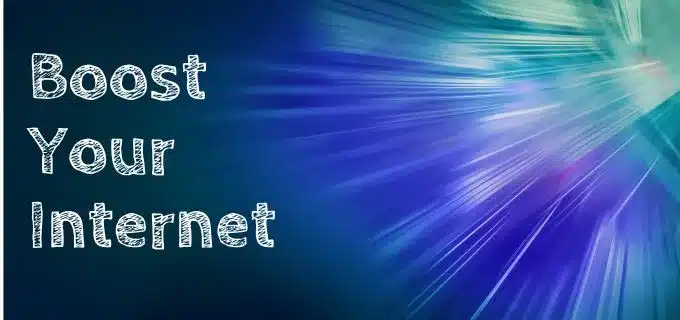 Fast internet speed is the day's demand, with the world witnessing a surge in the digitization of all business aspects. The need is so great that you can find every internet provider marketing their faster speeds to stand apart from the crowd.
However, this is also a fact that your accessories, such as router and modem, can contribute majorly towards maintaining your internet speed. Your internet plan limits your internet speed. For example, if the internet provider is offering a rate of 600Mbps, this will be your maximum speed limit unless, of course, you upgrade to a speedy plan.
However, your router manages the internet traffic coming to and from your modem; thus, its quality and performance play an essential role in managing your internet speed.
Thus, experts such as bcca.org often advise paying the utmost attention to selecting the best available router in the market. However, a user may face hundreds of router options with competition and technology constantly evolving. The need remains to select the perfect router for getting faster internet speeds.
Tips To Select the Best Available Router For Boosting Your Internet Speed
Every business owner needs a high-speed internet connection to communicate well with their clients. This need increases for small business owners, especially as they cannot afford to miss any chance of communication with their clients over a slow internet connection.
Read the tips below if you are also a business owner seeking a router for your internet requirements. Explore routers for small businesses and get help selecting the router that can be compatible with your line speed and offer high-quality performance in all aspects.
Check Router's Compatibility With Internet Service Provider (ISP)
This is the first aspect to gauge and even increase the performance of a router. A router should be highly compatible with any kind of internet service provider (ISP). This compatibility becomes all the more critical when you are considering a router-modem combo.
The reason is that modems are designed to use a technology based on the connection type your ISP uses. This implies that a cable modem will not work well with a DSL internet connection.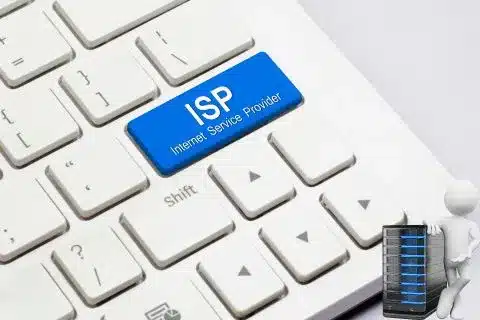 The best aspect is that most of the ISPs, for the ease of users, publish a list of routers and modems that are highly compatible with them. This information can be very useful in getting a router that can help increase your internet speed. We have already shared different reviews of ISP Routers for ATT and Wifi routers for FIOS.
Get a New Antenna
If you do not want to purchase a new router, it is advisable to use a new antenna. As per experts, most of the antennas that come with the routers are not of good quality and can affect the internet connection's performance. This aspect can be improved quickly with a new amplified aftermarket antenna.
A new amplified aftermarket antenna improves signal quality and consequently improves speed as well. Thus, a new antenna removes the need for a new router to increase your internet speed.
You can also go for plug-in range extenders, the best combo of a wireless repeater and powered antenna, but they may be more expensive. This device is best for places with dead signal zones or signal deterioration.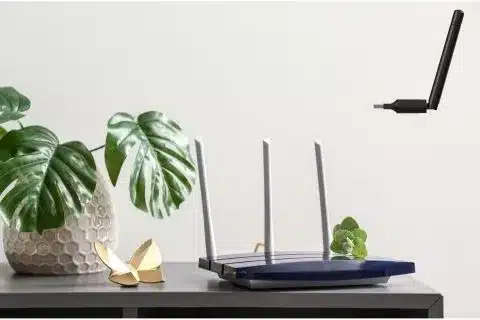 Always Look For Wireless Protocols
When you are seeking a router, you will come across a combination of some letters or a letter along with the number 802.11. This is the Wi-Fi standard or wireless protocol and is the criteria for judging a router's range.
As per experts, getting a router that easily supports the latest wireless protocols is recommended. The latest wireless protocols are 11ax(Wi-Fi 7 6), 11ac (Wi-Fi 5), and 11n (Wi-Fi 4).
11ax(Wi-Fi 7 6) can deliver internet speeds up to 10 Gbps, 11ac (Wi-Fi 5) can deliver up to 3.5 Gbps, and 11n (Wi-Fi 4) can support speeds up to 600 Mbps. 
Check the Wi-Fi Range of the Router
Your desirable Wi-Fi range of the router is a fundamental criterion for judging the router's strength you require. Do you want your router to reach the rooms on the first floor or throughout your double-storeyed building?
Now, standalone routers with only one unit may not be sufficient to reach the entire building.
Thus, if you have a bigger house, you should go for a long-range router, a mesh network with many routers, or a Wi-Fi extender.
You can always add a second home router if you desire a better connection in multiple building sections.
Use Wifi-Extenders
As mentioned above, you can always use wifi-extenders to increase your router's performance. This would ensure that Wi-Fi connection extends to almost every corner of your house, no matter how many floors there are.
Most of the latest routers come with an estimate of the square footage they can easily cover.
This estimate can also help you choose the router that can be best suitable for your building and work purposes.
However, if the router you have selected cannot reach the farthest sections of your house, you can always use a Wi-Fi extender. This Wi-Fi extender can easily amplify the reach of your Wi-Fi signal through the router.
Final Words
Getting a new router may get challenging sometimes, especially with so many brands and types available on the market. Though, as per experts, routers have no say in determining your internet speed, they can be helpful in improving internet performance and speed.
Thus, following the tips mentioned earlier and selecting the best-available routers available in the market per your requirements is recommended. Happy shopping!