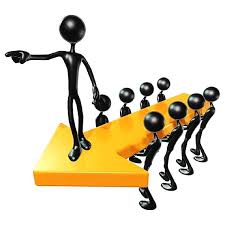 Once your network is design and deployed, then it must be managed by the operations team. Network management tools are used to gather operating statistics and to manage devices. Statistics are gathered on WAN bandwidth utilization, router CPU and memory utilization, and interface counters. In a large network you need proper network management to control the flow of network. For controlling and managing network there are many tools out there which help you accomplishing network related tasks. In this article we will discuss the solid techniques to manage your network properly.
Designing Network Management Steps:
–          Network Management Essentials or Key thing for network management
–          FCAPS Network Management Model
Network Fault Management
Network  Configuration Management
Network Accounting Management
Network Performance Management
Network Security Management
–          SLA Resources
Key thing for network management:
There are some important protocols and tools that are necessary for network management which includes SNMP, Cisco Netflow, RMON, RMON 2, CDP etc.
Network management systems are base on SNMP (Simple Network Management Protocols) that use the IP with UDP. SNMP is used to share the management information between the network devices, also it is helpful in controlling troubleshooting and planning a network. SNMP v3 is new version of SNMP and as a network Engineer you need to make sure SNPM v3 which is more secure, runs in network. But keep in mind that SNMP older version is also stilling running so you can go with older version by addressing its security weaknesses. Cisco Works (Network Manager) is a Network management tool that you can use for management.  RMON 2 is another tool for network management which helps in monitoring LAN traffic, tracks numbers of packets and size, broadcasts utilization, error and statistics. RMON agents run on various network devices.
Cisco netflow is another useful protocol for network management, Cisco NetFlow allows the tracking of IP flows as they are passed through routers and multilayer switches. IP flows are a set of IP packets within a specific timeslot that share a number of properties, such as the same source address, destination address, type of service, and protocol number. NetFlow information is forwarded to a network data analyzer, network planning tools, RMON applications, or accounting and billing applications. Net-Flow allows for network planning, traffic engineering, billing, accounting, and application monitoring.
Cisco Discovery Protocol (CDP) is also useful protocol for gaining data-link layer information from Cisco Devices.
FCAPS Network Management Model:
FCAPS is ISO network management model that focuses on following
Network Fault Management:
You can handle the abnormal network operation, fault and issues. You can accomplish the fault management by
Detecting the problem
Identify the Issue
Bypass and Recovery
Resolve the Situation
Track and manage the problem
For fault management you can check the Events or log of different network devices like router and switches. The devices that generate the log are termed as Event Generators and you can view these events on Event collector like on Cisco Works, a device that is running network management tools. Events are some activity happen on network like stat-events or perform events, link goes down is an example of state event.
Network Configuration Management
Configuration management is the Process of collecting different information to drive consistency, track the changes in the network, and Keep the document according to international standards. Configure control setting in the network like ISO up gradation and other updates. Network configuration management also includes that configuration according to standard and according to network design, also includes IP addressing scheme, DNS DNCP setting.
Network Accounting Management
Network accounting management is about authentication and other security checks. With AAA server you can make sure that people are who they claim are, if they trying to access some object and want to do something, you can authorize the people for accessing different objects. Network Accounting management are techniques that made the network resources available only to authorize people and keep all the records and Event logging of network activities.
Network Performance Management:
The goal of performance management is to
Keep network uncongested and accessible
Reduce overhead and downtime
Provide service level management (SLA)
Identify Trends like bandwidth monitoring
Exception Management
QOS management
Fix Performance issues
Network Security Management
Security management is about defining the measures that can improve the network security, implementing access control and different checks like restricting telnet while allowing SSH, HTTPs, implement AAA etc.
SLA Resources
SLA is a security agreement with some organization for importing and providing.