Printing envelopes is one of a printer's best functions and all others. And in case you have the latest HP printer, you will get some most delicate quality color prints of anything you want to print. Like it could be anything from a simple piece of black and white paper to a beautiful envelope. But do you face difficulties printing it and looking for how to print envelopes on Hp printer?
Because if you do so, you have landed on the best place to find the perfect solution to your problems. Today, I will teach you in-depth how you can quickly print envelopes using an HP printer. Moreover, I will also let you know how to do it on different models. You can also check out the special priter for printing sticker and envelop here.
So, without wasting time, let's come to the main point of the information and find out what we have here. Let's get this conversation started.
How to Print Envelopes On Hp Printer?
Now, let's take you into the actual process of how you are going to print the envelopes from your HP printer.
The first thing you need to do is load your envelopes into the printer in the right direction, and you will do it in the following ways.
1: Printers With Rear Loading Input Tray:
If you have got the printer with a rear loading input tray, you need to load the envelope from the backside.
Load your envelope with the front face up and the flap to the left. In this way, you will be able to load your envelope quickly.
2: Printers With Front Loading Input Tray:
However, if you have the printer with the front-loading tray, you need to place the envelope from the front side.
Do it with the front face down and the flap to the left side. If your printer has paper guards, you need to slide them towards the inside until they grab your envelopes and keep them placed right there.
3: Setting The Control Panel of your Printer:
If there is any need for your printer to have your desired printing setting that needs to be changed according to your choice, you will have to do it.
When you change the settings, your settings must be something like this on finishing this procedure.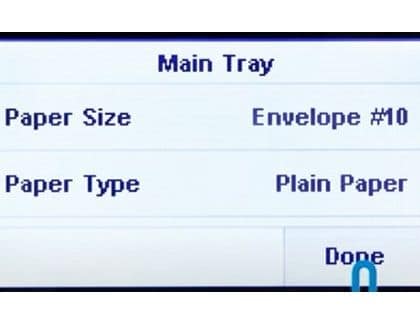 Congratulations, I will teach you below because you are all set to print your desired number of envelopes through different methods. So, let's take a look.
Method 1: Printing The Envelopes On Your HP Printer Using WordPad:
The first most straightforward way you can try printing envelopes from your Windows Pc using any Hp printer is the usage of WordPad. So, take a look at the below steps to find how you will do so?
First of all, click on the Start button of your windows and search for the WordPad there.
Once you have it, click on it and open it.
Now go to the File Menu and Click the Page Setup option.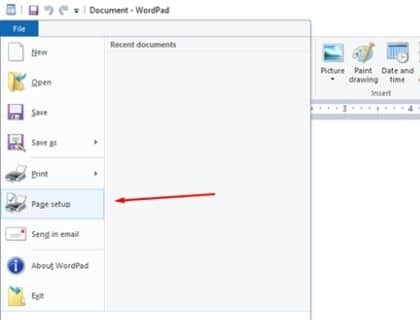 From the paper section, select the size drop-down menu and click the size of the envelope you have loaded into your printer.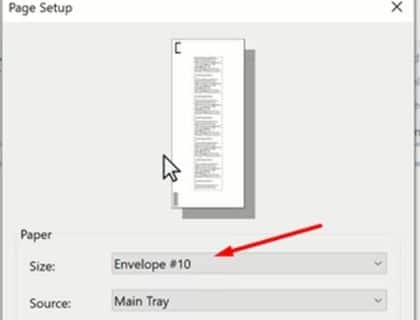 Moreover, under the orientation, select the paper format to the landscape. Also, clear the print page check box, and if there is any desire, you can also adjust the margins.
Therefore, you can adjust them to print near the edge of the envelope. Once done, click Ok, and you are good to go.
You can type the necessary details you want to print over the envelope. Type it into the WordPad, then centre the recipient address.
After doing so, go to the File Menu and select the Print option. Then it would help if you chose the option with print Preview. Here, you can review the layout and make additional changes if needed.
Select the print option now, and choose your desired printer to print the envelope. Click on the Print option again, and you are good to go for printing the envelope address over the envelope.
How to Print Envelopes On windows 10 using Hp Printer ?
YOu can use almost the same method above for windows 10. You can find these printer setting by typing the "printer" in start menu and click on "Printers and scanners". Or simple find the same options from "settings".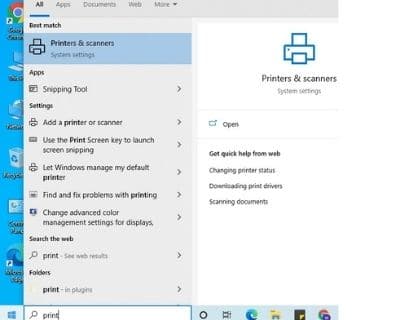 Now Select your HP printer and click on the manage.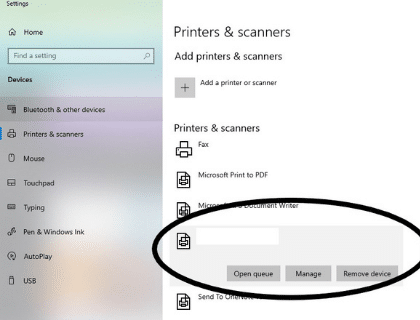 Go to printing preferences and select the desire setting as we have discus for windows 7.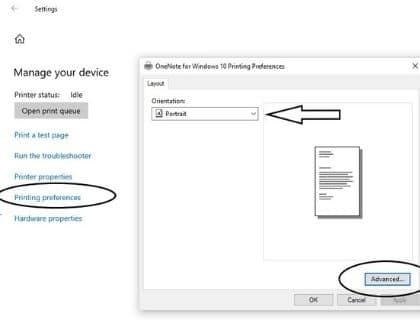 Method 2: Printing The Envelopes On Your HP Printer Using MS Word:
In this method, you can learn how to print envelopes from your HP printer using MS Word on Windows 10. So, let's do this.
First, you need to search for MS Word and Open it on your laptop or MacBook. Once opened, create a blank document.
Go to the ToolBar and select Mailings. After that, click on the Envelope.
You will have a new dialogue box opened when you click on it. In this one, where you have the box for the delivery address field, you need to enter the recipient name and address.
On the other side, you need to enter the Sender's name and address in the return address field.
Now, Under the preview menu, select the picture of the envelope. Also, change the size of the envelope to the extent you have already loaded it into the printer you have connected with your laptop.
You can also change the font and margin of the text you want to print on your envelope from this menu.
Also, you can select the printing options tab, and if there is any need, you need to change the feed method and tray to match how the envelopes are loaded into the printer.
Select Ok and click on the Print Option to print on the envelope. In this way, you can print different envelopes of different sizes and styles.
Therefore, printing your envelopes from the HP printer is not difficult if you follow the same procedure I have told you in this guide.
Frequently Asked Questions:
How To Print Envelopes In Windows 10 From HP Printer?
Suppose you use Windows 10 and print different envelopes while using your HP printer. In that case, you can either use MS Word or WordPad for printing these envelopes. Therefore, printing them would be an easier job to do in this regard.
How Do I Print Envelopes On My Hp Envy Printer?
You can use your HP Envy printer for printing envelopes without facing any problem. There are no hard and fast rules for connecting it as all you would have to do is load the printer and then use different software to take out your print.
How To Print Envelopes On Hp Officejet Pro 8610?
It is just a different model with the same method to print whatever you desire. Connect your hp Officejet Pro 8610 with the laptop and make sure you get the most of it. You can use WordPad, MS Office, or any available software to take your printout.
Final Thoughts:
It is pretty easy to understand how to print envelopes on hp printer because I have explained it more easily. You can use this information to complete your printing process and print any design and details on different envelopes. With this, you can work on any Hp printer model you have inside your home. Get ready, set your printer, and print those envelopes you need to send. However, let me know if you have queries to ask or information to add. I will be available to you in a short while.
Have a pretty good day, and take care of yourself.