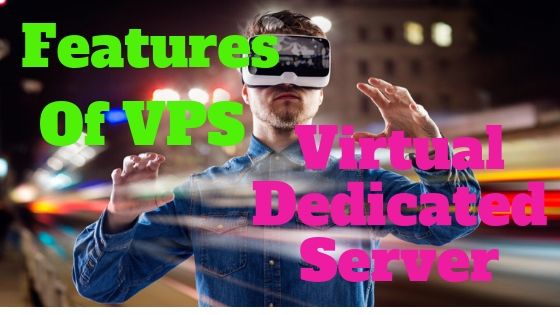 Features of VPS Virtual Dedicated Server Benefits
This article is about the Features of VPS or Virtual Dedicated Server Benefits. This article will help you to choosing the best VPS for your organization. VPS is a type of web hosting. In order to advertise your website on the internet / world wide web, you are required a space to place your files on a specific server. Administration and setup of a private server is very  expensive. But there are cloud hosting services are available by different companies. These cloud companies are providing the the virtual dedicated servers where you can place your files on the server and provide different services to your customers without buying your own equipment.
Following are different types of cloud Hosting providing Virtual Dedicated Server.
Virtual shared hosting
Virtual dedicated server
Physical dedicated server
You can host web projects using all these three types of VPS. They differ from each other in their technical characteristics, Virtual
Dedicated Server, installation methods and other parameters. Since creating a physical server is a much more expensive as compare to VPS hosting. The technology that underlies such hosting is similar to the technologies used in VMware or Virtual Box software. These VPS Virtual Dedicated Server make it possible to manage certain virtual operating systems on one physical machine.
Dedicated Server Benefits
Confidentiality:

Since the user does not share the OS with other clients, he can be sure that no one else will gain access to his files.

Presence of own settings.

Choosing a dedicated server , the client receives its own OS for use. This also means that other server applications will be available to him. If necessary, the user will be able to independently configure the server based on the requirements for the operation of websites.

Exercise control.

If the client needs to install various applications that require a system restart, then he can do this at any time.

Guaranteed resources

. When renting a dedicated server, the user can be sure that he will always have the necessary volumes of OP and processor capacities in use.
By renting a dedicated VPS server for each client, you can be sure of the stable and reliable operation of their web projects, as well as their complete safety.