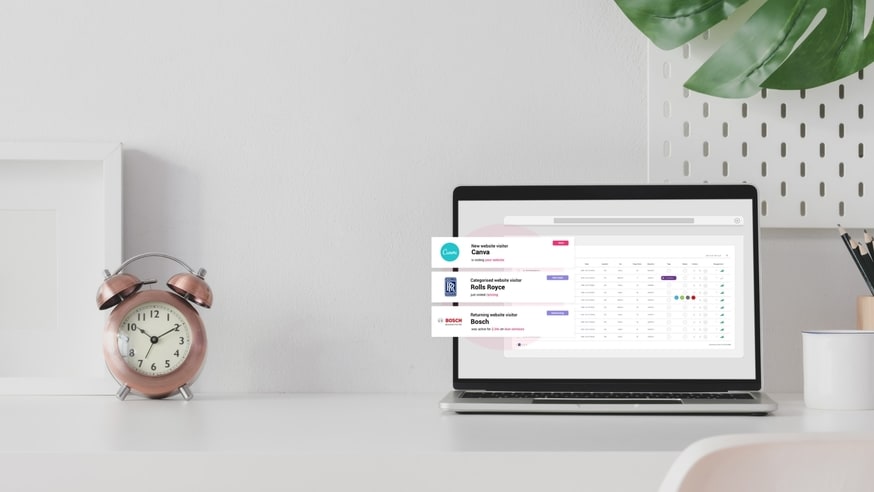 IP tracking software, also known as and referred to by website visitor tracking, lead generation software or data analytics platform is a tool capable of accelerating business performance by revealing information which alternative website analytics software does not include

Most analytics tools or tracking solutions will package the data collected in an anonymous format. It is usually quantitative statistics which is really valuable in its own right for making amendments to website content or creative marketing campaigns.

The key difference being that IP tracking software is designed with direct sales development in mind by attaching the business name to the website activity to qualify the quality of a lead based on the number of pages visited, or the time spent on a particularly key page.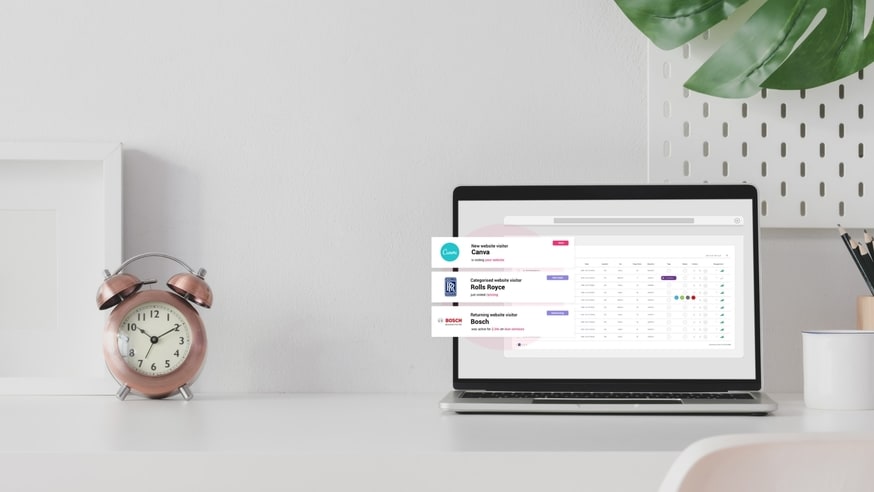 Beyond this, there are automations allowing this information to feed seamlessly throughout a specific business process and working structure.

One of the most effective ways this software helps to generate new business leads is by providing the business contact information and a plug-in to assist prospecting the website visitor to create further engagement or activate a certain KPI.

But the tool is not as simple as placing the tracking code and automatically generating thousands of new leads, it requires structure of data in put and process of data output. So to speak, the tool can only identify businesses based on the traffic your marketing team is driving to your site through paid ads or organic campaigns.

And the leads can only be utilised to the maximum potential if they are actioned with a clear and appropriate follow-up strategy.

Here are 5 tips to generate more leads using a B2B ip tracking software –

Relevant targeting

The stronger your marketing campaigns are in terms of relevance and volume, the more businesses you will be able to identify using reverse IP tracking. Therefore spend plenty of time adapting and building strong campaigns through Google Adwords, social media communities and other paid advertising channels to give your business a boost in activity. 
Trigger settings
Creating unique triggers within the platform allows you to pre-qualify leads based on a formula you believe is significant. That is to say a certain page you know is a signal of high-level interest, or a particular journey which is usually the route to a lead generating. You can create as many triggers as you like for as many routes and users. A real-time alert to the appropriate person allows you to act on this with speed and diligence.
Email follow-up
Using the integrated email tool, or general business email provided, you can reach out to the most likely point of contact to develop their interest and explore the interest in a specific way.
Integrating with an email tool can make this seamless but also automated. By scheduling a follow up which is personalised and matches the variables of their website journey you are highly likely to accelerate the interest based on their own actions.
Social proofing
Connecting with the business, point of contact, decision maker or alternative on LinkedIn is a great way to spike and continue the relationship.
Again the option would be available to in-mail or message the prospect. But even a follow onTwitter or Linkedin keeps the relationship active and potential to generate the lead for your specific goal.
Direct follow-up
One of the most underrated ways to generate a lead using website visitor tracking is to directly contact the business by telephone and ask them if they require any further information or to take the next stage. It gives you a binary result, yes or no, saves time and often is the clearest way to qualify the prospect as a lead or now.