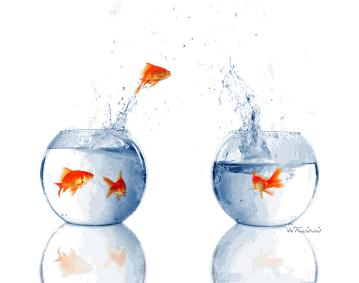 If you are an IT professional you can move different office services to cloud. The most common migrations are as follow.
Cloud Computing Basic migration:
Email
Data storage
Software as a Service
Why email cloud computing migration:
Cost: Suppose you have small company and have 25 to 30 employees and you want to setup exchange server for them. Now think for cost you need a server machine and licenses which cost you around $5000 and after installation and configuration for 24 hour up time you need labor that cost you 2500+ a month. And you need licenses for users running outlook on their systems.  On the hand you can get cloud email service with good feature and high disk storage per user at very low cost
Ease of migration:  you can upload your already existing database on cloud web application very easily, sometimes you just need to upload a CSV files. Since you access you cloud email through web and by web interface you can manage your users email accounts very easily, you also manage their privileges with easy web interface. On the other hand for exchange server you need to train your network engineers which also increase your cost.
Training: For cloud email service which have web base interface you don't need hard training.
Accessibility: The biggest advantage of cloud is that you can access it with internet from anywhere using a small application called web browser.
Why Migration of Data storage to cloud:
You can use cloud as data storage service as well, in this case cloud server provide you online storage of data where you can store data very easy, private cloud provides data storage in form of virtual disk like E:, P:, and S drive.
For data storage public cloud are out there like Amazon S3 and idisk. In data storage cloud there are cloud servers that you use for storage.
Software as a service:
Cloud computing also provides you application services, you can use different software online. Using software as a service in cloud computing has many advantages that are as follow:
Cost:
Software as a service is a low price service.  You don't need to purchase the expensive software and licenses for different users. For example "Google docs" is providing you different online application like word, PowerPoint etc, which you can use online. Using Google docs you might not get the advance features which MS word or PowerPoint provides you but you can get functionality.
Applications are installed on cloud: In cloud computing applications are installed on cloud server you don't need to install them on your system. This provide you more efficiency as you don't need to required the hardware and software prerequisite for your systems, you just need to connect to you cloud and start using you application.
Enhanced collaboration:  Since your application is on cloud that way every one from company can access your application and can make modification to individual files and database which are available to other users as well.
How to migrate to cloud computing?
Migration to cloud computing is very simple and straight forward way.
Preparation and planning:
As a first step start planning, write down the services which you want to move on cloud. Cloud services provider selection is also part of planning.  In the implementation of the services will be a review of the current state of the platforms and perform the necessary tasks to prepare the environment for migration. Finally, the client will close with planning for migration work.
Migrating to the Cloud:
Within this phase and based on migration strategies defined and agreed with the customer, they will all work to migrate the information of current cloud platforms. The activities of this phase usually include:
Validation and acceptance by the customer
Running migration
Review of results