How to adjust Brightness on windows 8.1 Dell laptop
Whenever you upgrade your operating system to Windows 8.1 on laptop or on PC, you may noticed that you screen brightness wasn't as bright as it had been. Even with the maximum brightness or with latest drivers you have a dark screen.  In this article I will show you that how you can set the maximum brightness for you laptop on windows 8.1, with this you can increase your brightness from higher than to default windows 8 brightness.
How to Set Maximum brightness on windows 8:
Drag your mouse to lower right Conner of your desktop and click on setting.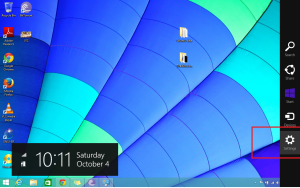 Now open the Change PC setting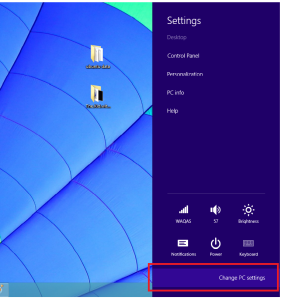 From PC setting select PC and devices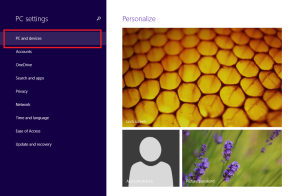 Now go to power and sleep setting and  turn off the option "Adjust my screen brightness automatically"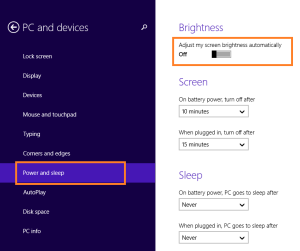 Once you done you have the full brightness for you laptop, hope it will help you for solving brightness problem.