How to show "my computer" on windows 8 desktop:
When you installed the windows 8 on your desktop, you may notice that "my computer" and other icons like "Network", "Recycle Bin" are missing from desktop. Although you can access computer from start menu Icon but it good and quicker if you have this on your desktop.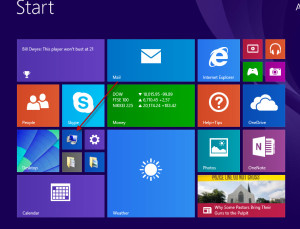 You can display My Computer (Computer)  using following method:
On windows 8 desktop, right-click the desktop space, open the context menu.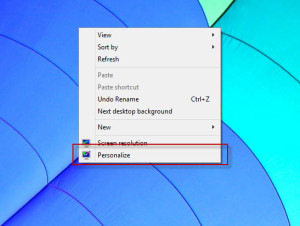 click on "personalized" option, it will show the Settings page.
Now left-click  on "Change desktop icons", it will show "Desktop Icon Settings" page.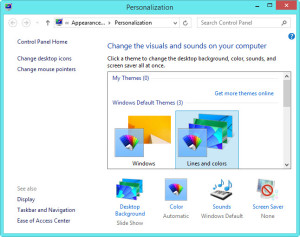 From here you can select the Icons which want to show on desktop, click on apply and you are done…!