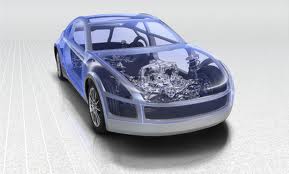 What is Cisco IIN?
Cisco IIN is multiphase architecture. It is like a vision to inject the intelligent into network architecture
It is multiphase approach for integrating network with applications, software, servers and services. Single integrated system to provide intelligent across the multiple layers to pull the network structure in closer alignment and provide the greatest to rest of IT infrastructure network
Its goal is to optimize the existing network infrastructure for the needs of business as effectively increase the existing wireless network, IP voice and storage application of new technologies. Intelligent Information Network has three important properties: flexibility, adaptability, integration.
Flexibility include easy expansion, multi-layered security, high reliability and virtualization services.
Adaptability includes identification applications, self-defense, self-optimization, service flexibility and fast time.
Integration includes ease of use with plug and play features, modular components and system-level management.
Intelligent information network applications can bring three benefits:
First, reduce total cost of ownership, lower operating costs.
Second is to increase the input-output ratio, enhanced productivity, users can access the network any time, any place, fast service implementation, convenient, easy to add new applications.
Third is to increase business agility, partners with clients to facilitate the connection, open up more revenue streams.
In other word network become the active participant of delivery of services. Cisco have a good evolving system which can handle the constantly changing business requirements, Cisco IIN has the following three capabilities:
Integrated system: Network is integrated with applications, middleware and services.
Active Delivery: Network is full participate in managing, monitoring and in optimization of service delivery and applications.
Policy enforcement: Enforce the policy in such a way to achieve the business goals and create link between business processes, corporate governance and network rules regulation.
Cisco IIN is an evolutionary approach in three phases and these three phases are
Integrated Transport: integrated phase is fully underway it is convergence of voice, video, data into single transport network. Unified messaging is one example of integrated services.
Integrates services: in this phase we consider the datacenter storage, virtual server's space to allow the service integrations. By virtualizing systems with redundant resources the network infrastructure offers services in case the local network fails as well as enhancing the disaster recovery and continuity.
Integrated application: the third phase is integrated application this is the phase where network are become fully application-aware, network proactively optimize the applications performance by integrating application's message handling, application's security and application' optimization. Cisco called this  AON (application oriented network)