You can perform the backup and recovery on windows server 2008 using server backup feature which you can install from windows features. Here I will show you that how you can schedule a backup and then how to recover from this backup using windows server 2008 backup and recovery feature. But you should keep in mind that windows server backup and recovery feature is not a enterprise backup solution because of many limitation. You can backup of your system volume including system state, boot, AD DS database and AD DS logs using server backup feature.
Schedule a backup in server 2008
For scheduling a backup you should have an administrative account, open the server manager and right on windows server backup and click on schedule a backupbackup once.
A wizard will start, from backup configuration option you can choose the type of backup like full server backup, if you choose the full server backup then you are not able to select the same drive/volume where server is installed. From custom option you select the optional files and folders from your computer. Since am I giving to a demo therefore I am choosing the custom option.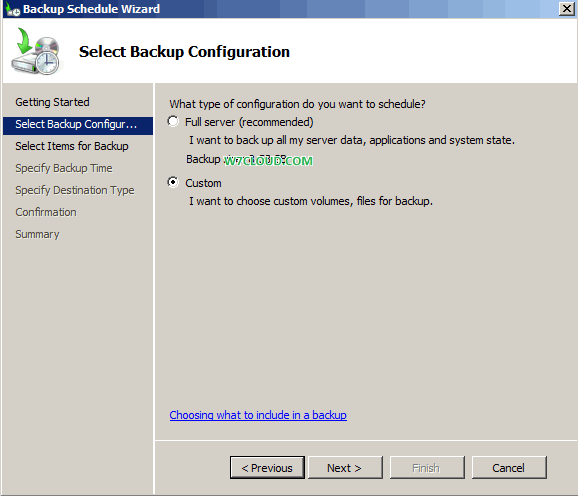 And then choose the custom files and folders for backup by add items button.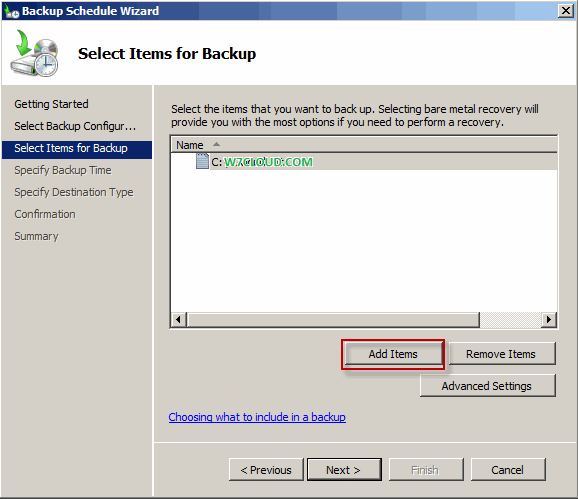 Set the schedule time.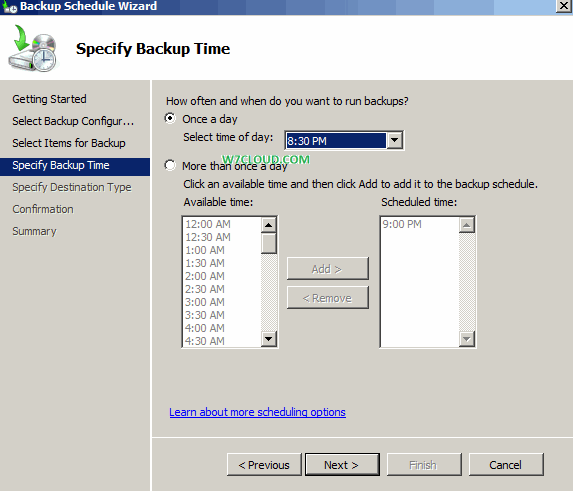 Next you need to set the destination type which may be a local drive or remote shared folder. I am choosing the remote shared folder and providing it my shard folder path.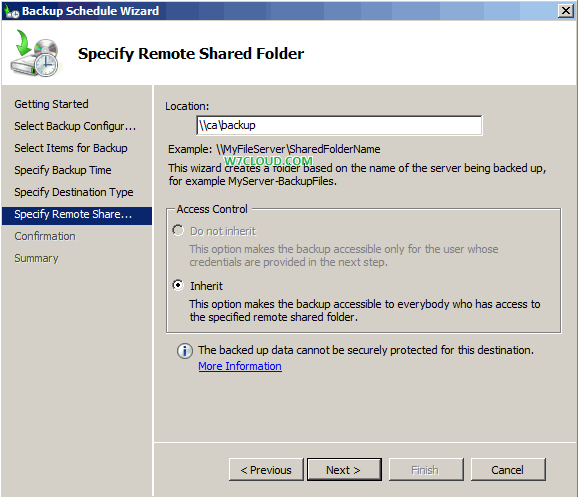 And then finish the wizard.
Recover from a backup in server 2008:
You can recover from a already schedule backup by right clicking on windows server backup and choose recover, wizard will asked you for backup store location which in my case is a remote shared folder therefore I will chose second option and click on next.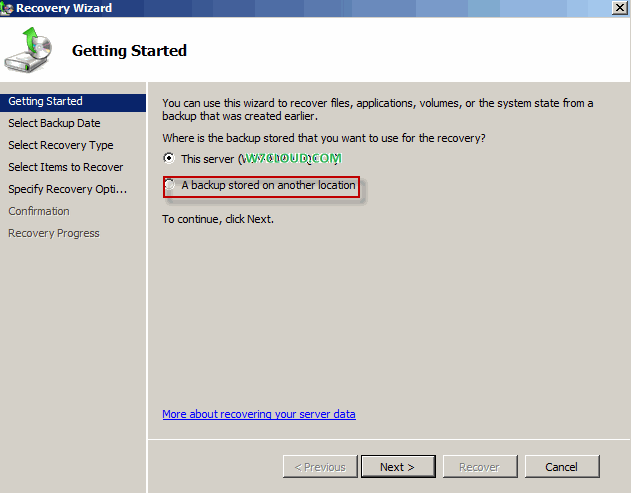 Then it will show you the backup points that are created before on complete of successful backup. Choose the require point and click on next.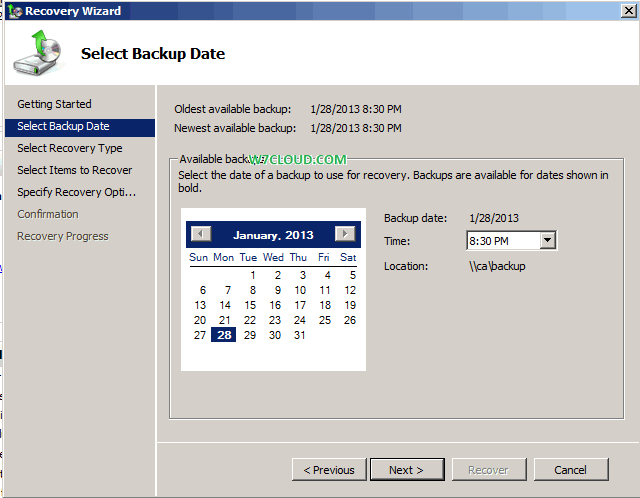 Select the items that you want to recover from that backup.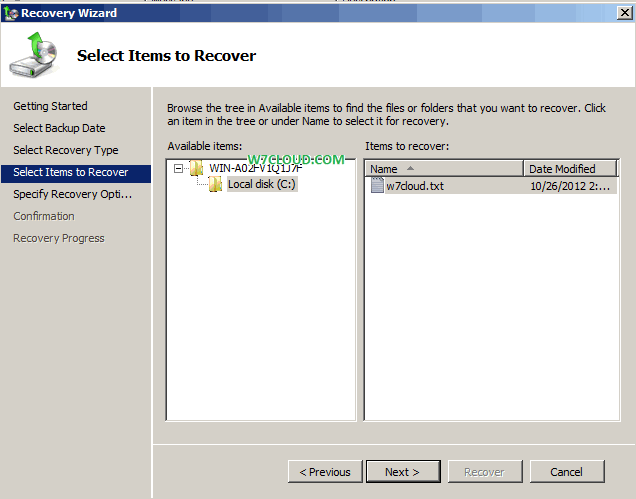 Choose where you want to restored these backup.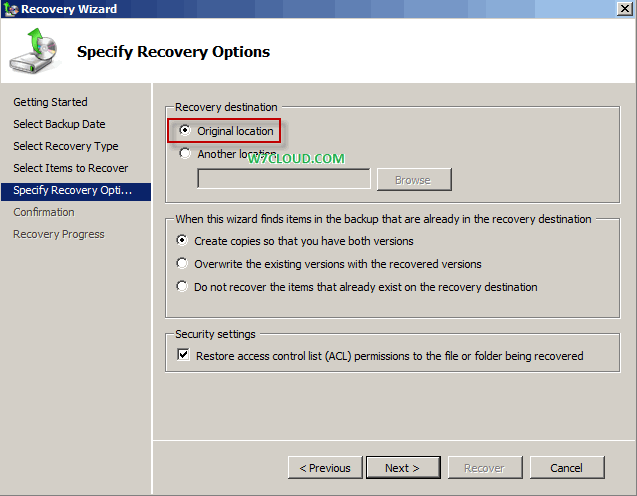 Then it will take some time to recover your files depending upon your backup size.