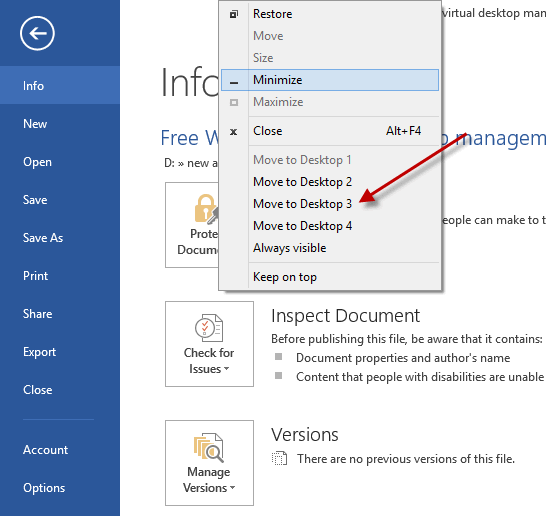 How to create Multiple Desktop on Windows operating systems:
There are many virtual desktop management tools are available on the Linux platform. However, it is strange that Microsoft did not launch this kind of tool for their Windows systems. For IT professionals, since at the same time using a variety of different applications are so common, so an excellent virtual desktop management tools definitely be a big help. In this article I will discuss windows 7 virtual desktop tool i.e.WindowsPager.

How to use WindowsPager
WindowsPager is a free virtual desktop management tools. While this can only be regarded as a basic tool, but all the key functions are still available. The most important, it's running state is very stable as compare to with some other fancy management tools. WindowsPager does not provide a graphical user interface settings, this is what makes its small size. You can set the number of Virtual desktops and you can also set some shortcut keys to quickly switch between the various desktops. Of course, different settings for different desktop wallpapers also feasible.
We can right-click on an application's title bar and select the corresponding option to move applications from one desktop to move to another desktop. By title bar, you can also be a window to be displayed simultaneously on all desktops. It also which applications or application window can be specified to be ignored as WindowsPager.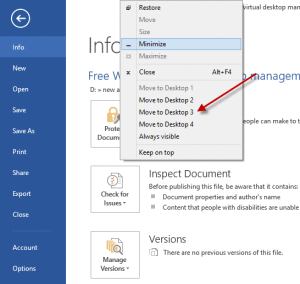 Some applications take advantage of the virtual desktop management tools for processing may be wrong. The easiest way to deal with the virtual desktop is the taskbar icon context menu added to the ignore list. This operation will allow us to directly select the corresponding application from the desktop.
Top Windows 7 virtual desktop tools list:
I have tried another free desktop management tool that is Finestra Virtual Desktops . It is more powerful in terms of functionality than WindowsPager but on Windows 7 64-bit version. Some other handy virtual desktop management tools are listed below:
Dexpot
Gnome Workspaces
Virtual Dimension
Sysinternals Desktops
nSpaces
mDesktop
Xilisoft Multiple Desktops