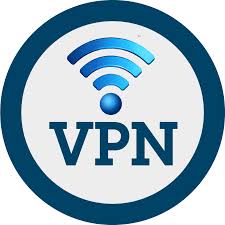 What are Mobile VPN ?
Mobile Virtual Private Network (MVPN) provides mobile subscribers with private network services similar to great amount of expenditure if a company largely uses mobile phones. If a MVPN is established not only the mobile phones will be efficiently use but the call charges will also be controlled. Thus, it is a good choice for big companies to set up MVPN in offices located both within the same city and between different cities. Since it is difficult to manage different telephone numbers of various departments, MVPN helps companies to allocate numbers in a most convenient way. In comparison with rented or branch exchange, MVPN realized by WIN can make full use of the public network facilities. For the telecom operators, MVPN can effectively attract subscriber groups, and rapidly increase the distribution number and call traffic since MVPN subscribers are usually business ones with frequent call.
MVPN can empower the operator with competitive advantages over its competitors.


Advantages of Mobile VPN /Service Features 
On-net calls
An on-net call means that a MVPN subscriber calls another subscriber in the same MVPN. MVPN offers different discounts to both parties.
Off-net calls
An off-net call means that a MVPN subscriber calls a subscriber outside the local MVPN. The calls outside the MVPN can have a preferential rate according to the preset mode.
Account call
In order to control the charge of the MVPN group, an account can be set for each user in the group. When the MVPN user calls, the charge will be accumulated, and when the charge reaches the limit set by the group, the user will not be able to make a call.
MVPN group attendant
There is an attendant inside MVPN group to answer number queries and the users" questions.
Call barring
MVPN subscribers can be prevented from calling certain numbers in the network. In the case of calls outside the network, MVPN subscribers can be prevented from calling international tolls. This service feature can be combined with authentication code to realize flexible call management.
System forbidden number
MVPN group can set forbidden numbers of the group.
MVPN management
The management functions of MVPN subscribers include: adding and deleting subscribers, modifying subscriber"s privileges, and registering the on-net prevented numbers.
Voice query
The subscriber can query his authority, accumulated charge and the last call charge through voice service, as well as the true number corresponding to the number inside the group.
Private dial plane
The MVPN group can make its own numbering plan, which is easy to manage and remember.
Remote access
A remote access means that a subscriber outside MVPN calls a MVPN subscriber.
Closed subscriber group
Some special subscribers can be set within VPN to form a closed subscriber group. The subscribers in this closed group are not allowed to call the subscribers outside and vice versa.
Learn more about: Site to site VPN on juniper
Learn about "vpn client"