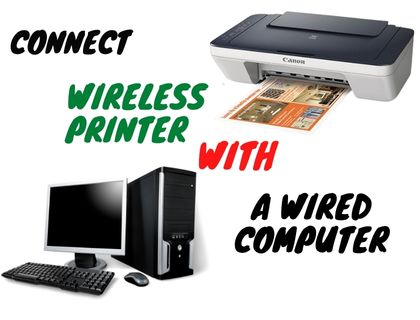 Many people use both wired and wireless printers in their homes. But what if you only have one computer, but it's not wireless? Can you still use a wireless printer with your PC? Yes, it's true! It is possible to connect a wireless printer to a wired computer, and it's actually quite simple.
Can a Wireless Printer Be Used With a Wired Computer?
Yes, the wireless printer can be connected to a wired PC using a USB cable or an Ethernet cable.
The first thing you need to do is ensure that your printer is compatible with your computer. Most modern printers can connect to wired or wireless networks, so check the documentation that came with your printer for more information on its capabilities. Once you know that it supports both connection types, the next step is to gather the necessary equipment. Normally you can connect the wireless printer with a USB and ethernet connection with a wired computer.
We will explain these methods in detail so let's start with a USB connection, the most simple and easy way to connect with a wired PC.
Connect Wireless Printer Using USB to Wired PC:
A USB cable can be used to connect wireless printers to wired computers. A few things need to be verified before connecting a wireless printer to a computer using a USB cable.
To begin with, your printer must have a USB port. And almost every printer has a USB connection option.

Second, You must have the printer drivers installed on your PC.

Third, a USB cable is needed to connect the printer and computer.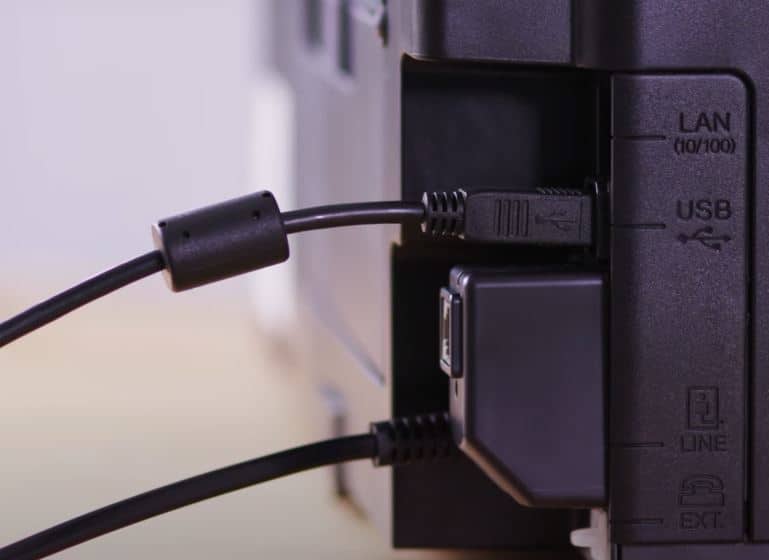 Steps to Follow
Wireless printers can be connected to computers using USB cables. Plug one end of the USB cable into the wireless printer's USB port. Connect the other end of the USB cable to a computer USB port.
Once this is complete, the printer should be ready to use.

Using a USB cable to connect a wireless printer to a computer is typically straightforward, but there can be some potential issues.

Manually installing printer drivers may be necessary if the computer fails to detect the printer.
Connect Wired PC with Wireless Printer using Ethernet Cable:
All devices on the network use the IP address to communicate on the network. And This IP communication is possible using these ethernet ports. On the network, every device has a unique IP address. For all devices to communicate with each other, they must have the IP address of the same sub-networks, but I will only go into a little detail right now. Let's start with the 2nd method:
For this setup, you will need an Ethernet cable, also known as a LAN cable. You may also need an external router. It will allow you to connect the printer and the computer via the same network.
Start by plugging one end of the Ethernet cable into your router or AP and the other into your wireless printer. It will make your printer accessible on the network, and all computers connected with this router can access this printer now.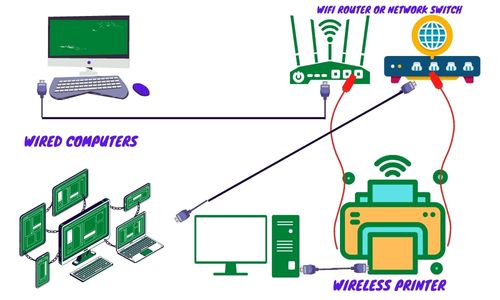 As soon as everything is connected, you should be able to print from your wired computer. Your system may require additional software or drivers to run smoothly.
How to share USB Wireless Printer On the network:
The following steps will help you share the USB wireless printer with other PCs: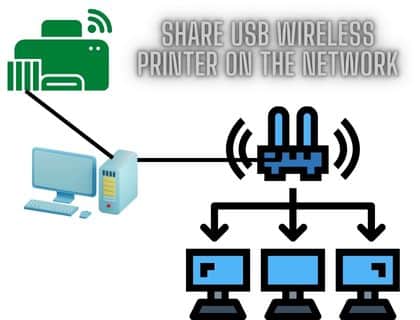 Connect the wireless printer to your PC with a USB cable, and download and install all the necessary drivers for your operating system.
Then, open the Control Panel on your computer and search for 'printers and scanners'.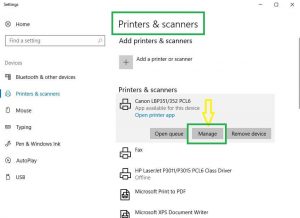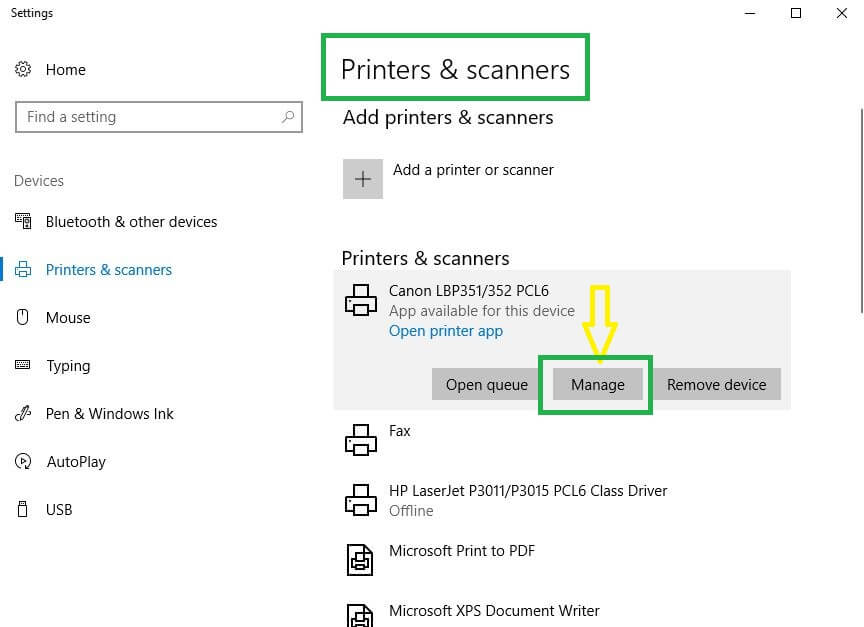 Select the printer you want to share on the network with other PCs and Click on manage. On the printer properties page, click the share tab.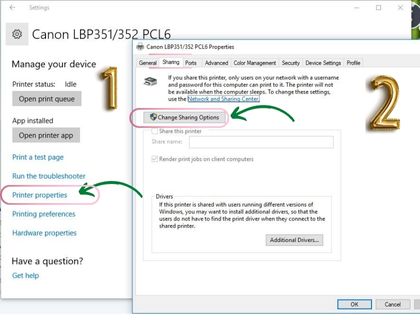 On this tab, click the share button and apply the settings.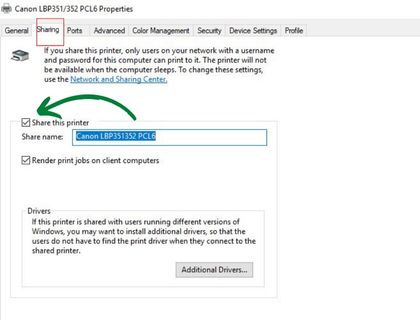 Any PC connected to this computer can now access this printer. However, this method has the limitation that you need to keep the PC on where the printer is installed and shared. You will not be able to print if your printer and computer are off during printing.
FAQs
Can you use a wireless printer on a wired network?
Yes, you can use a wireless printer on a wired network. All you need to do is plug the printer into your network switch using an ethernet cable, and then it will be connected to the rest of your wired devices. It will allow the computers connected to your router to access the printer wirelessly through its IP address.
Will a wireless printer work with a desktop computer?
Yes, most wireless printers should work fine with desktop computers as long as they are connected to the same network. After connecting your wireless printer to your router via an ethernet cable, install the relevant software onto any desktop computers that need access and then configure them so they can communicate with each other. Moreover, you can use a USB connection between a wifi print and a desktop PC.
Can a wifi printer be used without wifi?
Yes, you can still use some wifi printers without wifi. For instance, many modern wifi printers come equipped with wifi direct technology that allows them to connect directly to compatible devices such as mobile phones or tablets by simply tapping them together. Additionally, some models also support local printing over Bluetooth or USB connections.
Conclusion:
So we got the answer, Yes, we can connect a wireless printer to a wired PC. You can use a wireless printer on a wired network or even desktop computers if necessary.
There are also several ways in which users can print from their devices without relying on wifi networks too; these include direct connections via USB cables or ethernet connection. With all of these options at your disposal, there's no reason why you shouldn't make full use of your wireless printer today.