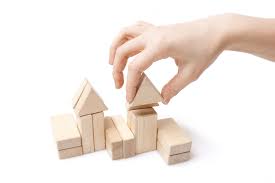 In my option Cisco is best vendor for providing the network solution. Designing an effective network and then choosing best hardware and software for your network, is the key to success of your business. This article is about the fundamental design principles that should be followed when designing a network. While directly going to design principles first we understand the part of corporate network. An organizational's network can be divided into three groups:
Data center

Network

Applications
Each area has its own experts, budget, and challenges.Cisco has created an interwoven structure to create three architectures for each area that provides a management and process for managing the each part of network and the integration with other areas:
Borderless networks architecture
Cisco Borderless Network Architecture is a next-generation solution that enables secure, reliable, and seamless connectivityto anyone and anything, anywhere, and at any time.
 

Collaboration architecture
Collaboration Architecture includes communication and collaboration applications, enterprise and Collaboration architectures.
 

Data center/virtualization architecture
Cisco's data center/virtualization architecture is built upon Cisco Data Center 3.0. It comprisesa comprehensive set of virtualization technologies and services that bring the network,computing, storage, and virtualization platforms together.
 Following are the some network methods/models which defines the basic fundamentals and principles of designing the network for an organization.
Organization policies and procedures
Network infrastructure essentials

 

How to design Network

(8-step design process)
 Organization policies and procedures:
While designing  a network you should aware with the company polices, limits, procedures and other related rules/agreements that can influence you network designing process. For example according to HIPPA requirements you should have to provide and implement a certain level of security and other network standards.
Network infrastructure essentials
Cisco recommends keep the following things in mind while designing a network and these are the key aspect of any network.
 

Availability

 

Efficiency

 

Functionality
Manageability
Performance
Scalability
Availability:
Your critical business applications have are accessible to authorize persons during all the time, most of the companies work for 24/7 and you should have the alternative ways to accessing your critical applications in case of failure of main medium or link, for example you can use the dialup connection as backup. The goal of availability while designing the network is setup the redundancy so that resources are available to authorize people at all the time.
 Efficiency:
You can provide the efficiency with placing the best hardware and software in the network. Also make sure that your network equipment is cost effective, you can also build the most efficient network with choosing the most suitable and cost effective hardware and software. You can provide the efficiency with QoS, AAA and filtering.
 Functionality:
Your all network applications and devices should be performing all the functions properly. You have to make sure, does your network infrastructure suppose the all the services running in your network? For example you are using the Microsoft dotnet then you have the enough bandwidth and hardware to work your applications to work efficiently.
Manageability:
You can manage your network using different tools like Ciscoworks or tools that can improve control over the network like capacity management, monitoring performance and detecting fault. You also need to manage the network security.
Performance:
You also need to focus of network performance during designing the network, make sure that all your applications and devices have bandwidth they need.
Scalability:
You network should be scalable for future improvements and installations. Your design should be flexible enough to merge acquisitions.