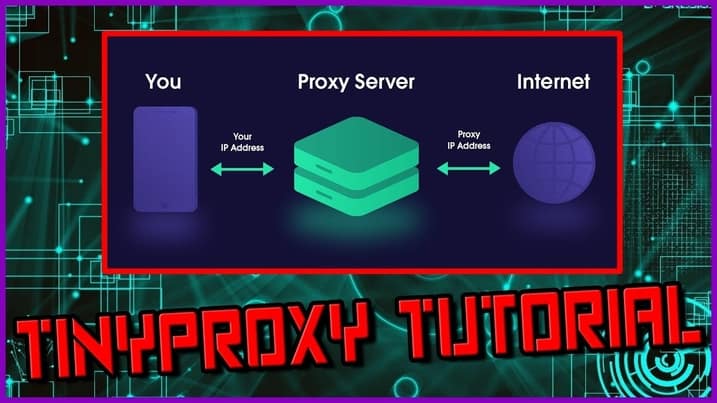 Tinyproxy vs Squid
This is a comparison article on tinyproxy vs squid and we will explain to you why tinyproxy is a better option over the other proxy servers. We will discuss their features and review each proxy server individually for better understanding.
TinyProxy Review:
Tinyproxy is one of the best software used for the web proxy, it is perfect for small-scale networks as compare to large agents which requires more system resources. The key features of Tinyproxy is as under:
The key advantage of tinyproxy is that it is a lightweight HTTP or HTTPS proxy daemon. You can use it with minimal resources.
Tinyproxy is a web proxy service, best for full HTTP proxy with minimal resources.
It can work with more speed as compare to other web proxy servers with a buffered connections feature. It caches the server's response which enables it to handle the client requests at the highest speed.
With the Remote Monitoring features, you can check the statistics of the server remotely.
It allows you to block and allow the IPs with access control configurations.
Allows black and white lists based on domains and URLs
Tinyproxy installation is simple and straight and you can use it very easily. You just need a couple of commands to install the tinyproxy, moreover you can install tinyproxy forward-proxy for xenforo, for more details you can visit the TinyProxy Tutorial link.
For detailed installation Guide you can watch the following video:
Tinyproxy Basis Installation Commands
install it => apt install tinyproxy configure hosts allowed to connect reload configs => service tinyproxy reloa
Tinyproxy works according to configuration files. You can run and configure with your required configurations.
Pros:
Easy Installation
Super simple
Easy to use
Support Https
Fast and Small
Squid Proxy Review:
Squid is an open-source proxy web server, which also supports FTP, HTTP, and HTTPS and it is a high-end, proxy caching server that supports multiple protocols such as FTP, Internet Gopher, HTTPS, and SSL. This proxy server can handle both IPv4 and IPv6 requests and perform caching to reduce the bandwidth and decrease the response time, which results in a fast page load. The main component of squid includes the service program, squid, DNS server, and DNS Query Program, also includes the optional rewriting component and client tools. Follow are some of the key features of Squid:
Squid provides an enhanced set of security/authentication and access control for creating web proxies and web content services.
Same as the tinyproxy, squid also processes the content caching, which reduces the response time and bandwidth usage.
Support available  for non-blocking DNS requests
It provides the reverse proxy feature
SLL support is also available with Squid
Conclusion:
Tinyproxy is a fast and lightweight HTTP and HTTPS proxy daemon for Xenforo and POSIX OSs. It is designed to set up the fast services and provide the best forward proxy environment across the small and medium scale networks, and it is the best ideal solution for use case, where you are required a full-featured HTTP proxy like embedded deployment. But for the larger environment, you can use the squid proxy solution.