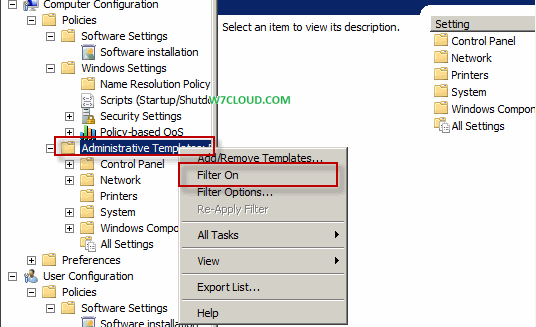 Group policy object is a power full feature of Microsoft operating systems using which you can control almost every aspect and environment of a users and computers. You can perform checks and rules on users using different policies of group policy objects. Since GPO have long list of policies and also Microsoft divides these policies into different sections and categories for easy and quick access to a group policy like computer configuration and user configuration, which are further divided into other tabs. But even sometime it is difficult to find some specific policy from GPO.
Microsoft offers another way for searching and navigating to some group policy that is GPO filter, using these filters you can easy find the group policies related to you quires. You can turn on a filter by right click on GPO and then click "Filter On".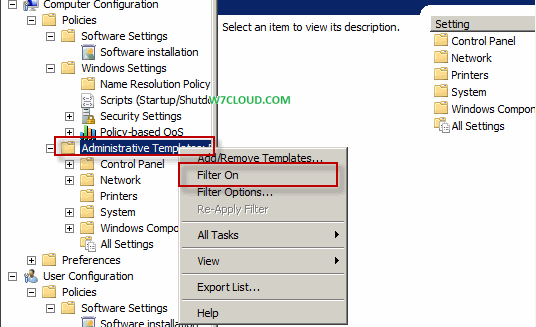 After applying a filter in GPO you can set different option for your filter from filter options.
For example you want to search or explore the policies related "start menu" from administrative template, you can do this easy by using filter Options and then by enabling the keyword filter and then type the keyword "start menu" in text field. For most close and accurate search you can uncheck the "help text" and "comment", with this setting this filter only show the result where title is start menu. Now you can explore the different group policies related to "start menu" from different sub node/folders like from control panel, network, printers etc.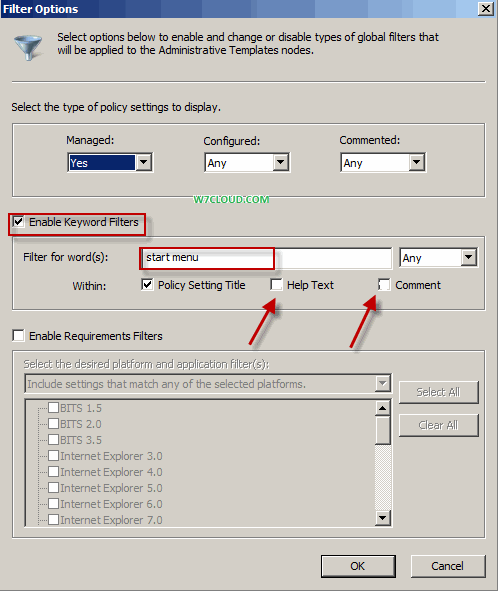 Instead of exploring all the folder from GPO one by one you can simple click on all setting which will show you the all policies related to your filter that you set.
Also from "enable requirements filters" you can apply the filters that can match to different platforms likes XP, vista, 7 and applications.