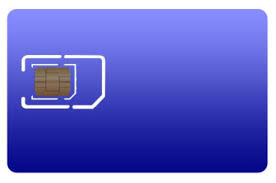 Definition of Prepaid Service:
Prepaid Service (PPS) means that a mobile subscriber can buy a scratch card with a prepaid amount and then increase his account. A call will be accepted or rejected depending on the balance in the subscriber's account. The call charge will be deducted from the subscriber's account in real time. In recent years, the global mobile communication service has been developing rapidly, but telecom operators, though satisfied with their service development, are deeply troubled by some inharmonious factors, such as bad debts. The original method of charging mobile phones gives subscribers a chance to escape payments simply by purchasing another SIM card. This behavior resulted in large amounts of bad debts and caused severe losses to the operators. Wireless Intelligent Network (WIN) provides prepaid service as a solution. A subscriber must have enough money in order to make a call, so that the operators no longer need to worry about bad debts.

Features of prepaid services:
Call monitoring
The system will alert the subscriber when his/her balance is not sufficient for specific call duration and the call will be interrupted when the subscriber's balance is used up.
Call barring
When a PPS subscriber tries to make a call, but his balance is insufficient for specific call duration, the call will not be connected and voice announcement will be played to the caller.
Validity period of the mobile phone number (MSISDN)
The system can set the validity period of the subscriber's mobile phone number (MSISDN). So, in case the card balance is zero, the MSISDN can still be kept within the validity period. If the subscriber recharges within the validity period, his validity period can be extended depending on the added amount, otherwise the number will permanently be deleted from the system.
Balance query
The subscriber can query his balance through DTMF phone, mobile phone, Internet or through customer service center.
Recharging method
The subscriber can recharge by the following methods:
1)Recharge in the business hall.
2)Recharge using a scratch card.
3)Recharge in batch: recharges a batch of subscriber accounts.
Validity period of the scratch card
Each scratch card has a fixed validity period and the card will expire if it is unused within this period
Roaming support
PPS subscriber can roam domestically or internationally.
Group subscribers
Group subscribers can have the following features: Group subscribers cut-in and cut-out, personal account, personal amount restriction, group recharging, and preferential rate for internal group call, number restriction and regional roaming restriction.
Free phone number
The system can set some special numbers as free phone numbers, such as recharge number, emergency numbers, etc.
Hotline number
The prepaid subscriber is charged with special rates for hotline calls.
Barred number
Some called numbers can be set as blocked numbers.
Concurrent call authority
An account can originate multiple calls at the same time, such as: call transfer, multi-party call, call hold and call waiting.
Supporting supplementary services
The prepaid service subscriber can apply for some supplementary services available on the GSM mobile network, for example, international roaming on PPS, short message on PPS, familiarity number on PPS and cell & time discount on PPS.