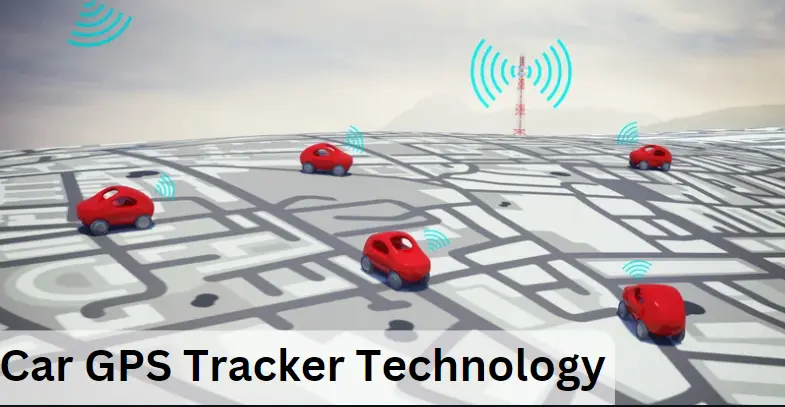 The GPS tracking system has revolutionized the vehicle security system since its inception. An approach to tracking the vehicle's movement, especially on the road, significantly strengthens its security.
The best part is that the GPS tracker can be embedded easily into your vehicle. The need remains to have a strong internet connection and an intelligent device for getting signals. 
Car GPS Tracker Technology
In fact, the demand for these GPS trackers is so immense that many reputable brands have started developing new technologies related to the GPS system. These new technologies and accessories have enhanced the usability and effectiveness of the tracking system.
Also, firms nowadays actually launch cars which have built-in GPS tracking systems. These tracking systems are also used to plan road trips, get roadside help, and avoid heavy traffic.
Exploring Features of CAR GPS Tracker Technology
Let us walk through some of the must-have features in your car's GPS tracker system which increase its efficiency and performance.
Customized Alerts
As per experts, every GPS tracking system should have the feature of customized alerts. These customized tracking alerts are the main reason why a car owner gets a GPS system. This tracking can help a business, such as a firm dealing in logistics, not only keep an eye on the movement of their vehicles but also reduce maintenance risks.
Some of these alerts include notifications for long idle hours, speeding beyond limits, movement of vehicles in odd hours, fuel wastage, and maintenance dues. In fact, these customized alerts reduce fuel wastage and costs by 5 to 10 percent.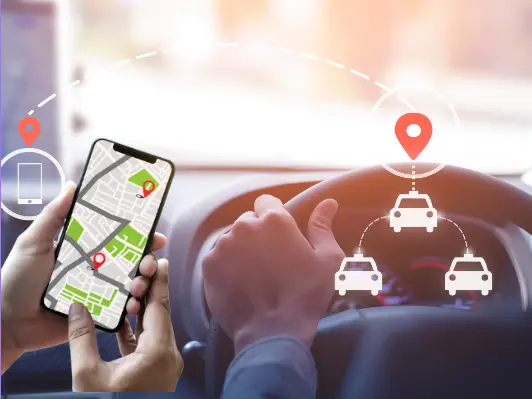 Location Tracking Real-Time
Location tracking is the base of using a GPS system and has arisen due to the owners' need to locate their vehicles. With time, this feature has also improved and offers real-time vehicle location now.
Now, some GPS systems only provide tracking for a particular period; for example, they would send data after an interval of a set period of time. However, experts often recommend using real-time location tracking, which gives you an update on every minute of the vehicle.
This continuous tracking helps owners know about even the slightest movement undertaken by their car. Also, businesses that need a constant check on their vehicle movement can avail the benefit of this very feature.
This feature is highly effective as an anti-theft system and valuable for businesses that need to track their vehicles every minute of the day.
Route Optimization System
Another much-needed feature that your car tracking system should possess is route optimization service. Nowadays, many businesses have to track the movement of their vehicles to manage their deliveries.
Some of these management issues include overlapping of their routes, their drivers taking unnecessarily more prolonged courses, or loopholes in assigning the nearest vehicles for task completion.
To do so, they need a tracking system that can help them get relevant solutions for these problems. This is where the feature of route optimization comes into the picture. This feature uses the traffic patterns on a particular road, information related to aspects such as bridges on the road and their heights, any maintenance work going on the streets, and any accidents on the route, if any.
This information helps the owners plan their journey and avoid any obstacles. Also, this feature can help reduce mileage, improve a vehicle's response time, and reduce fuel wastage.
Monitoring of Driver Behavior
When you are driving your own car, you are bound to take precautions about things that can hamper your car's maintenance. However, when the vehicle is in someone else's hands, it may be difficult to expect such efficiency and care.
So, how do you keep a check on your car's driver's behavior? With the help of the GPs feature, which lends you a helping hand in doing so. This feature offers data on aspects such as overspeeding, erratic driving, taking longer routes, time tracking for a particular job, and harsh braking.
This feature can also create report cards for the drivers' day work and the reasons for any delay in the job.
Scheduling Vehicle Maintenace
Another feature that can come in handy with the GPs tracking system is vehicle maintenance scheduling. Now, maintenance is essential for every vehicle to keep it moving for a longer time and keep a tab on its accessories and other aspects.
This particular feature helps record any maintenance issues that have occurred recently and address them on time. After all, vehicle downtime can have an adverse effect on ample of things.
Also, this feature offers information on fuel wastage, mishandling of brakes, and breakdown of any associated accessories. Also, scheduled maintenance makes it mandatory for an owner to spend time on a car's well-being, which may otherwise be ignored easily.
However, sometimes ignoring these minor maintenance issues can create big problems if not rectified at the right time.
Final Words
These above-mentioned benefits are a few advantages that come along with the tracking system, not to forget its ease of use and other effective capabilities. Thus, seek these features as per your requirements and make the most of your GPS tracking system.
Many professional firms can help you understand what features you need for your vehicle. So, do your research and take help from these professionals to get the necessary information. Happy purchasing!