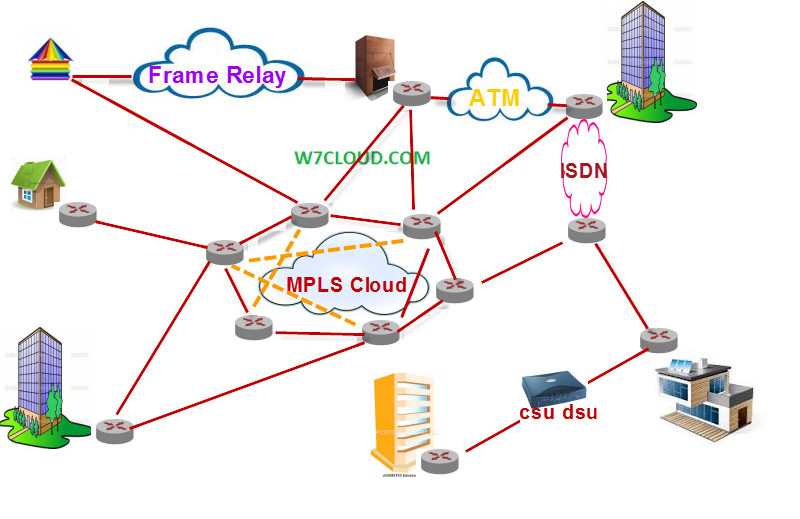 CCDA exam covers WAN design methodologies and how some quality of service (QoS) techniques can make better use of the available bandwidth.The objective of WAN is to transport the data over the large networks with the help of ISPs and Telco's. We use the different devices, protocols, application and technologies like ATM, ISDN and frame-relay etc.for communication among our distant offices. While designing the WAN we need to focus on how we can get the best services at lowest price and which types of technologies that will fulfill our requirements.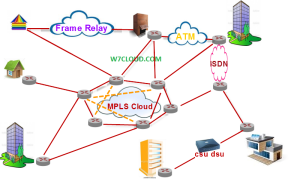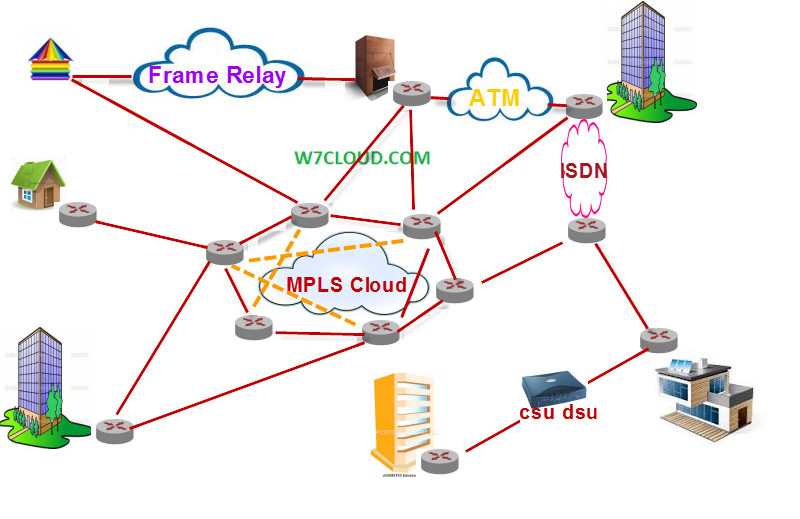 In this article we will discuss the basic WAN design. We will take an overview of
Enterprise edge WAN technologies
WAN planning and design
WAN implementation
Enterprise edge WAN technologies
There are different enterprise WAN technologies that are commonly used by ISPs, some of the most famous WAN technologies are as follow:
ATM: ATM (Asynchronous transfer mode) is the classic WAN technology that you can use for connecting an office campuses or metropolitan network. ATM uses thecell-switching technology which converts our digital data into 32 bits cell size and moves them over the physical medium.
Lease Lines (PPP/HDLC): You can also use the lease line from ISP or service provider for connecting your branch office. These lease line use the protocols like PPP or HDLC for making a connection. Lease line are little expensive but it is useful for more private connection with your partner network or your remote office.
ISDN:You can use the other circuit switch technologies like ISDN or PSTN for WAN.
Frame-Relay: Frame-relay is one of the famous technology use over the WAN, it create the permanent virtual circuit through the WAN cloud.
MPLS: Multiprotocol label Switching is use a fast label switching technique for forwarding packets.
DSL: different types of DSL for example ADSL, SDSL and VDSL are there for WAN communication.
LRE: Long reach Ethernet is one of technology used in WAN.
As a network designer we have to focus which type of module or device should be at WAN end, but this decision is also dependents on the services and different WAN technologies offer by your service provider. Once you sort out all the service and options that your service provider (ISP) has and how you are geographically connected to your ISP then you can start planning and designing your WAN network. You can start this designing process by following steps:
WAN Planning and Design:
Implement PPDIOO for your network you can learn more about PPDIOO
Investigate the customer WAN needs by listing down the all the required services of the customer including type of traffic, hardware vendor and budget.
Analyze the existing network of customer and plan how you can upgrade that network in cost effective manner.
Design the suitable topology for network by considering the current network needs and requirements.
Consider application and their performance on current bandwidth.
Account for geographic technical constraints
Contemplate costs of equipment and channels, try to design the network by keep the future needs within estimated cost. Some organizations consider low cost solutions, but these low cost solutions may cause low performance for long run.
Designing a WAN network requires an in-depth understanding of both the infrastructure and the performance of network devices, including how packets are handled by each network device.Therefore as a Network engineers evaluate factors such as throughput, response time, reliability and packets loss.
Consideration for WAN implementation:
WAN Implementation is closely related to networkdesign.Once you have completed your WAN design it's time to implement that design. While implementing the network design, make sure the following thing:
It is better for your network that your enterprise Edge should have the redundancy.WAN redundancy can be achieve by redundant ISPs connects and configuring different protocols like VRRP and HSRP and also with redundant hardware.
Optimize the bandwidth for your networking using different compression techniques, windows size tuning, Queuing and traffic shaping.