Create message with your Voice on Android:
Android is an open source operating system developed by Google, which allows a user to write text using your voice in text editor area like in messaging.. In this way you can dictate your android phone or tap.
Now a days this feature is more improved and you can use this quite easily. Your android phone can easily understand your voice and convert it into text without wasting your time in typing. Although you can use this feature anywhere in your android device where you need to enter text but mostly this is very helpful while writing messages, in this article I will show you that how you can create text messages with speaking.
Open the text editor and touch the "microphone" on left side of space key from your keypad.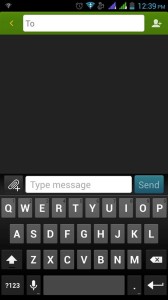 Now your android device start listening to you and will convert your voice into text. Everything you speak it will display on your message editor, so it is a fast and an easy way for creating text.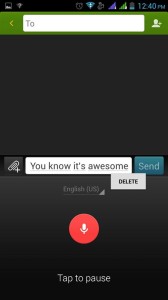 You can also change language according to your choice, open the language list by touching the current language on top of microphone and select add more languages.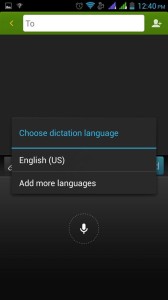 And from list you can select your favorite language.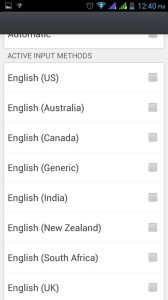 You can find the list of voice commands on iphone which are helpful for creating messages.